Learning How To Knit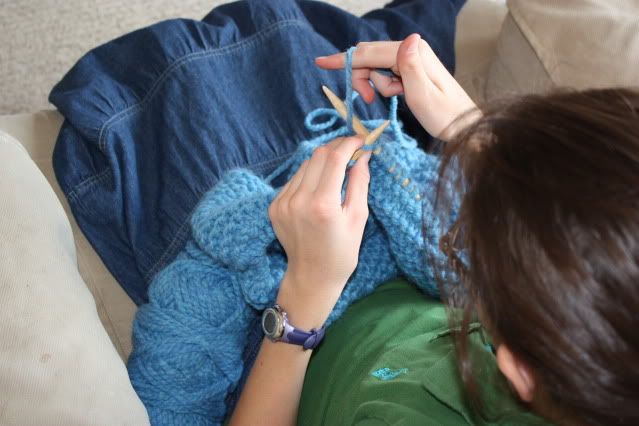 Last school year I took a knitting class at our library. I have made several scarfs including one for my older cousin, one for myself, and a miniature one for my two year old cousin. I am now working on a blanket. Not a huge one, though. I also have a hat I am knitting.
The reason I have not finished it is because my teacher is working at other library's. As far as I know there have not been any more classes.
I am having a lot of fun knitting. I am not sure whether I like crocheting or knitting more. That means you can probably guess I like knitting quite a bit. It is also a nice change and what I have been doing doesn't take much paying attention to, that might be why I like it so much.
Labels: Knitting